Teens Want the Kia Forte and Kia Soul!
If you are the parent of a teenager who is learning how to drive, you want them to learn to drive in a high-quality, safe car. The Kia Forte and Soul were named top picks for teens by U.S. News & World Report. Learn more about why these Kia vehicles earned this recognition by reading on.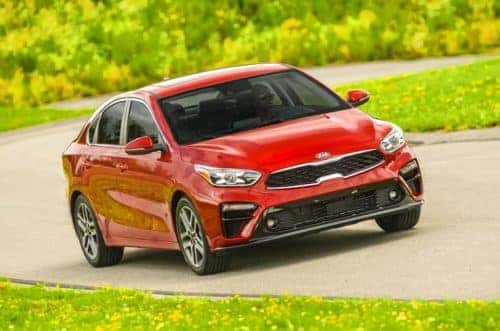 U.S. News & World Report awarded the 2019 Kia Forte with the "Best Car for Teens $25k to $30k" award and the 2020 Kia Soul the "Best SUV for Teens $25k to $30k" award. In order to take home these titles, U.S. News & World Report evaluated the Forte and Soul's predicted reliability ratings, crash test scores, and available advanced driver assistance features.
"We are honored that Forte and Soul took the top spot in their respective segments," said Orth Hedrick, executive director of Car Planning and Technology at Kia Motors America. "These wins reflect Kia's 'Give It Everything' spirit, the commitment to deliver world-class vehicles that stand out from the competition with a plethora of standard equipment, industry-leading warranty and outstanding craftsmanship," Hedrick added in the Kia Media press release.
The 2019 Kia Forte provides riders with a comfortable and well-appointed cabin, plus an incredible amount of standard technologies that enhance convenience. One example of these technologies is the 8-inch touchscreen, which works alongside Android Auto and Apple CarPlay.
The 2020 Kia Soul earned an Insurance Institute for Highway Safety Top Safety Pick + rating this year. In addition to this excellent safety rating, the Soul features a 7-inch touchscreen with Apple CarPlay and Android Auto connectivity and a hands-free infotainment system.
Bring your teen to Sunshine Kia of Miami to show them the 2019 Kia Forte and the 2020 Kia Soul. We are located at 17120 S Dixie Highway in Miami, and we hope to see you soon!