2022 Kia EV6 Specs, Trims, Colors, Interior, and Price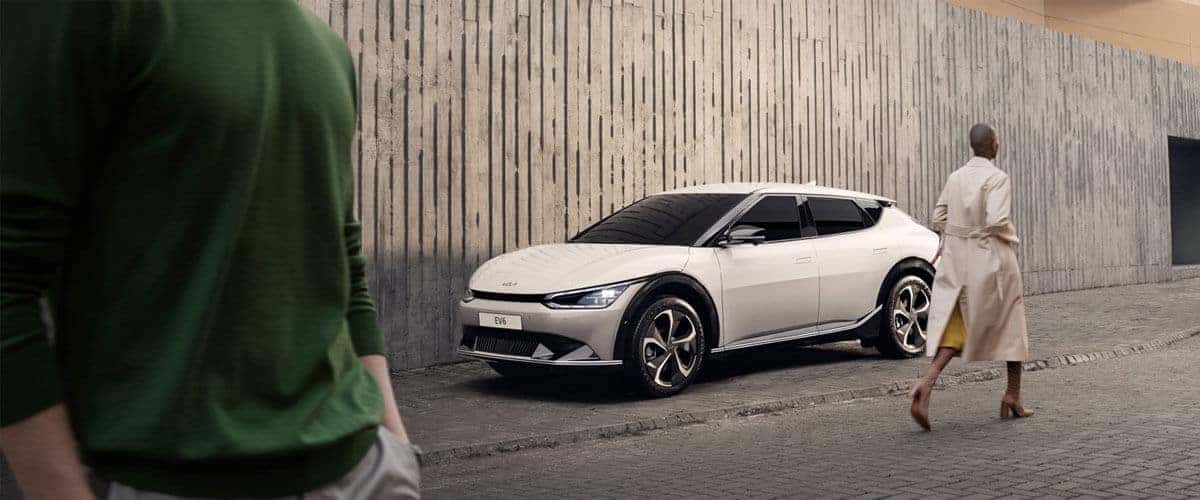 The 2022 Kia EV6 is the brand's first dedicated example showcasing its commitment to the fully electric future. Though there have been electric versions of the Kia Niro EV hatchback and the discontinued Kia Soul EV, the EV6 will be the inauguration vehicle in Kia's electric lineup.
Kia has previously made public that it plans to build 11 new fully electric vehicles by 2026 with the first being the new 2022 EV6, and it looks like the future of vehicles is here for the masses.
The EV6 is built from the ground up on a revolutionary electric platform with a sleek exterior and handsome interior, making it a paradigm for the industry to follow on the future of vehicular design.
The 2022 Kia EV6 is a 5-door hatchback featuring a 5-passenger crossover design with ample of space on the inside, an Augmented Reality head-up display with a lot more tech features packed on a curved-screen dashboard display and up to 300 miles of range on a single charge.
Specs and Trims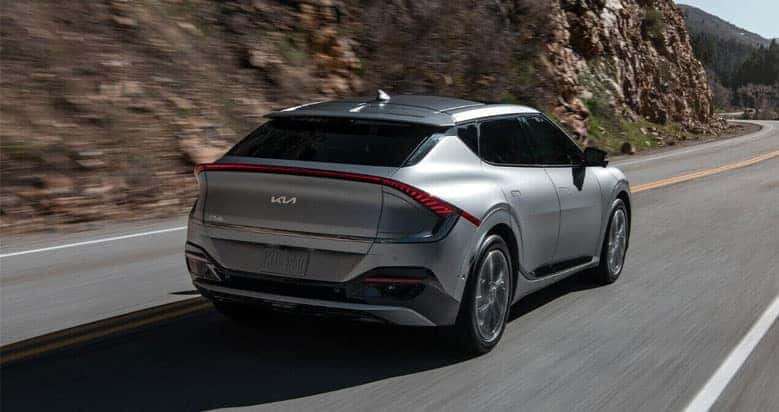 The 2022 Kia EV6 will come in three trim levels:
The EV6 and GT-Line will have two battery options: a 58-kWh battery that will be capable of delivering 230 miles of range; and a 77.4-kWh battery that can provide up to 316 miles or range on a single charge.
The shorter-range unit uses a rear-wheel-drive model providing 167 horsepower. Should you opt for an all-wheel drive, you'll get a 231-horsepower motor.
On the other hand, the long range EV6 and GT-Line trims with rear-wheel drive get a 225-horsepower motor; and the all-wheel drive models get a combined 320 horsepower motors on both front and back axles.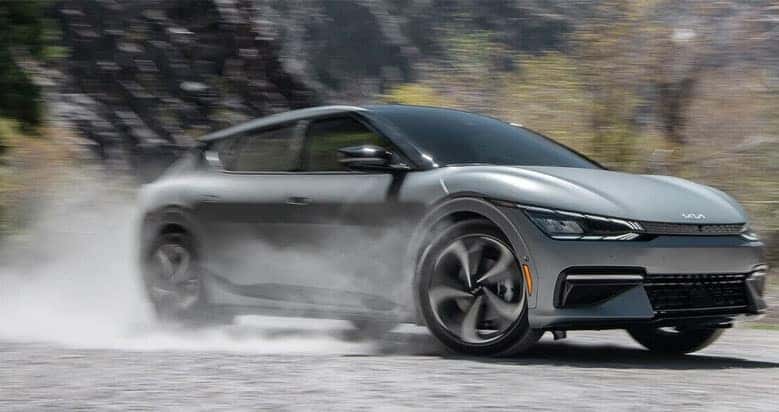 Kia says its battery is capable of charging from 10 to 80 percent in under 18 minutes when plugged into a 350-kW fast charger, which adds an equivalent of 70 miles in less than 5 minutes. The 11-kW onboard charger is believed to recharge the battery from 10 to a 100 percent in 7 hours when hooked up to a Level 2 outlet.
The biggest difference, however, comes with the GT trim which features a larger battery and all-wheel drive. Two motors in the GT will power the car with an impressive 576 horsepower and 538 pound-feet of torque. The 2022 Kia EV6 is certainly amongst the best of the electric cars out there in terms of power.
The EV6 will comfortably do 0-60 MPH in 5.2 seconds, albeit the GT trim is obviously believed to accelerate off the line much quicker with 3.5 seconds on the clock, though Kia has not disclosed its exact numbers. They do, however, demonstrate a drag race against the likes of Porche and McLaren on their launch video with the quickest acceleration. We will update this story once we get a chance to test the various EV6 trims that arrive at the dealership to its full potential in their own individual right.
Colors
The EV6 comes in three distinct colors for now (no other colors have been announced yet).
Steel Gray Matte with Black/Black interior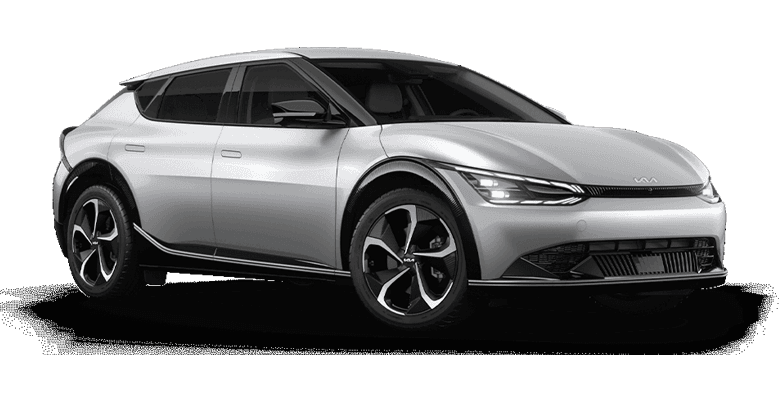 Urban Yellow with black/black interior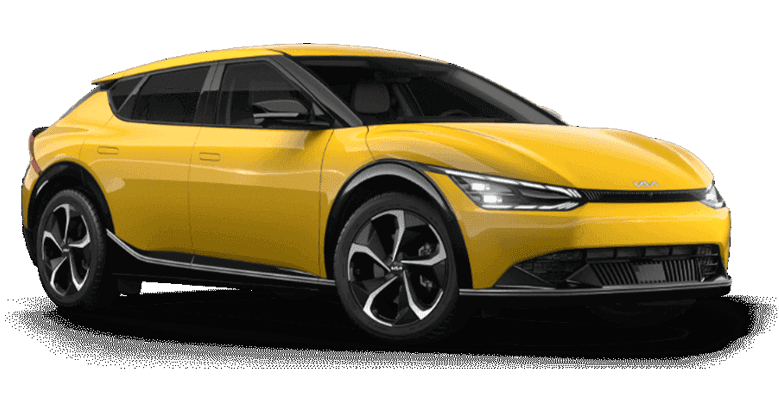 Glacier White with black/green interior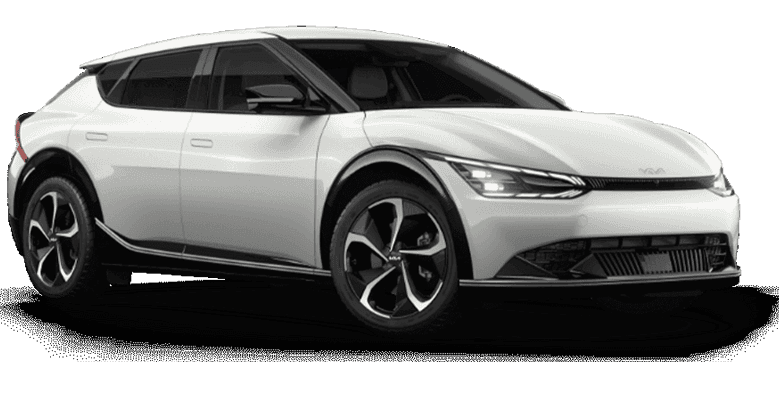 Exterior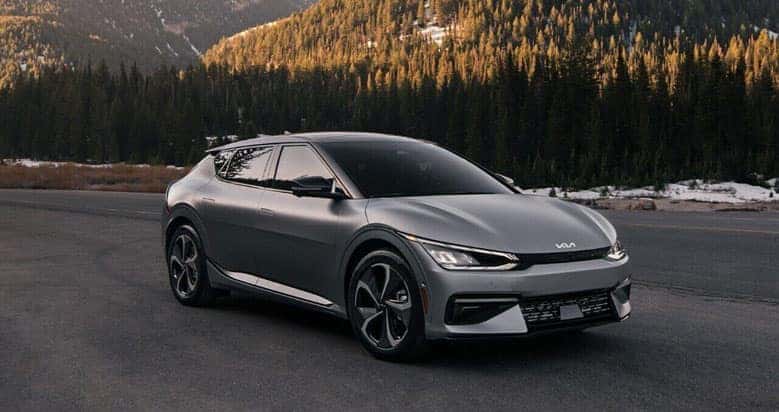 With an available all-wheel drive, the EV6 is a great car to call a crossover between an SUV and a wagon. The EV6 has a commanding attitude with its aggressive styling and sporty look through its muscular fenders. The most noticeable change to Kia's previous models is the EV6's lighting arrangements, both head and taillights. They easily bring an undivided attention. One thing is sure – it'll get a lot of eyes turning driving on the road.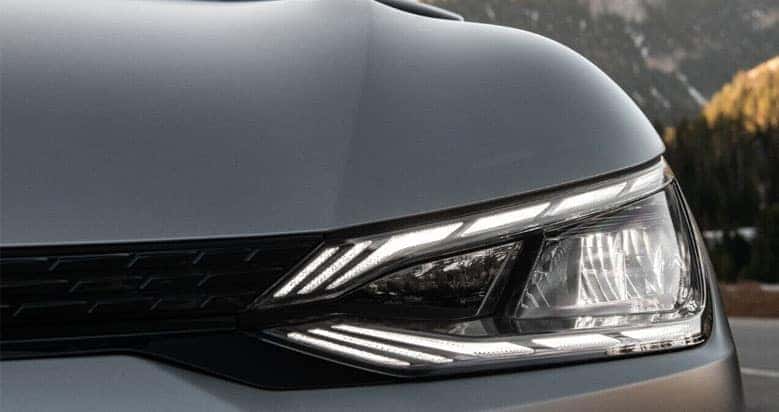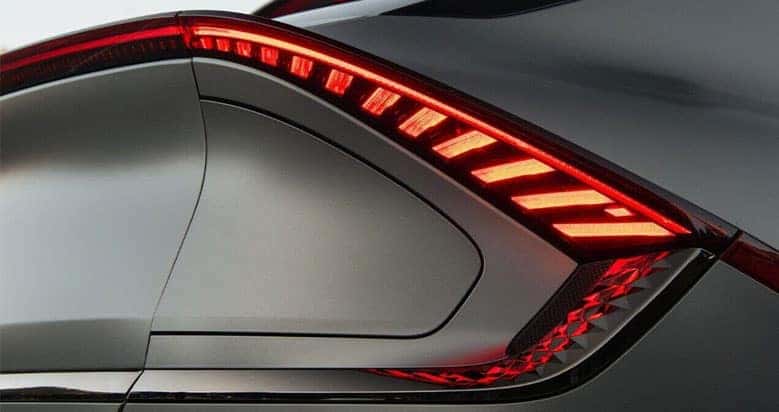 Interior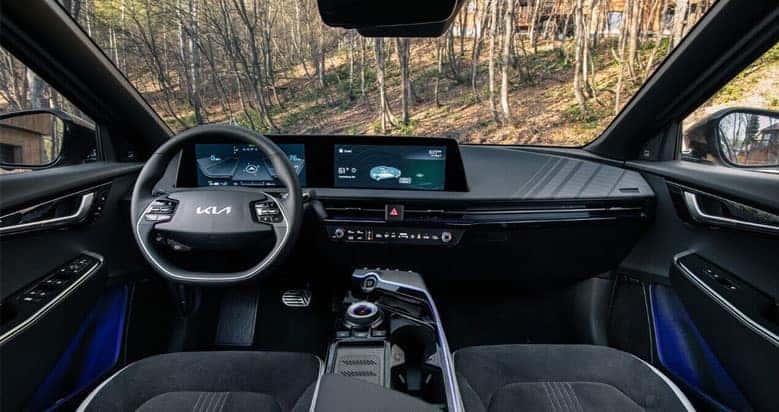 The EV6's interior design and layout aren't as daring as the outside, however, it looks more attractive and futuristic than any other Kia. The EV6 mixes high-tech elements like the digital dashboard with the extended curved display through the center console which houses all the major infotainment systems and car settings.
One major noticeable attractive element of the EV6 are its beautiful interior two-tone accents, including its steering wheel, which you will find throughout the cockpit. They illuminate the feeling of being in a more high-end car than it is as compared to the pricing. Whether Kia offers a wide range of accents to choose from is yet to be confirmed.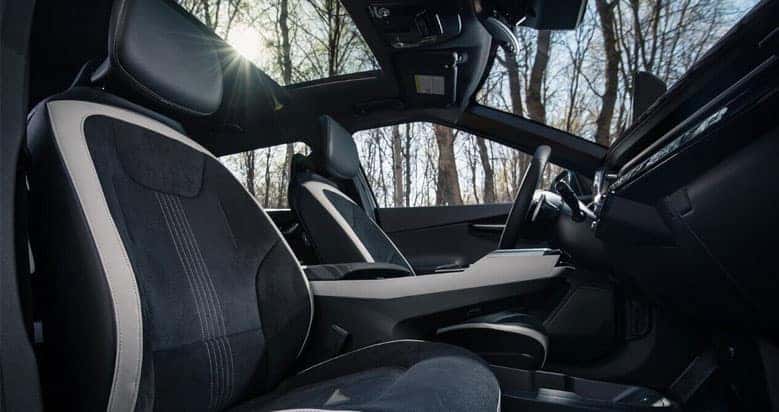 The 2022 Kia EV6's interior volume is similar to many mid-sized SUVs. There is plentiful storage in the center console with a large bin underneath, more than enough space to rest your pocketable things. The EV6 has a flat floor and a long wheelbase to allow for ample of space in the back for passengers. There is also 28 cubic feet of cargo space behind the back seats and a total of 54 cubic feet with the rear seats folded flat. There's also extra storage in the front trunk too. The EV6's front seats use giga steel for thinner seats and maintain comfort even in the back with sufficient knee room.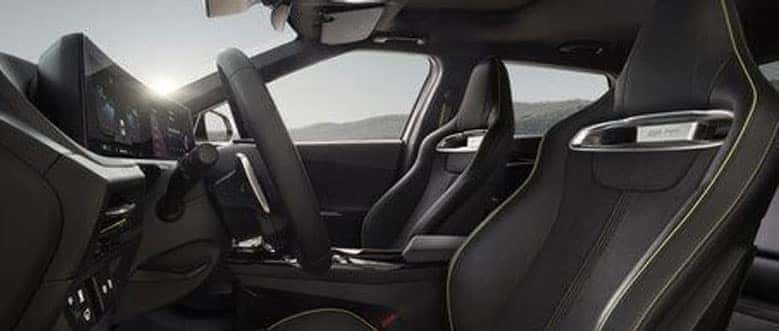 The EV6 incorporates sustainable design elements throughout its interior construction through the use of more than 100 recycled PET bottles for the parts and exclusive vegan leather. It is only the first of the cars in the lineup still to come, and further innovation fueled by competition can see this area of this, and the future offerings from Kia be overhauled massively.
Tech and Safety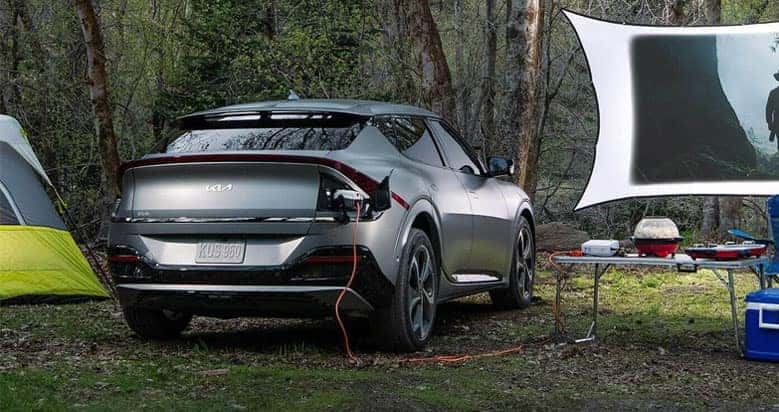 Kia packs the EV6 with a variety of standard driver-assistance technology that includes automated emergency braking and automatic high-beams. There are several other optional assists that can be added for an even safer experience.
Key safety features include:
Standard blind-spot monitoring and rear cross-traffic alert
Standard adaptive cruise control and lane-keeping assist
Available remote parking assist
The CUV is also a portable power generator which allows you to use your EV6 as a charger or power to other electric devices, such as mobile phones, laptops, tablets, home appliances, electric bikes, camping equipment, and more. With available e-AWD and a towing capacity of up to 2,000 lbs., you can take your power almost anywhere.
A curved 12.3 inch dual-screen dashboard provides stunning 24 inches of combined curved display which will be a great help for navigation, diagnostic, convenience, entertainment, and immersive vehicle information features. It comes with an integrated blue light filter to help reduce eye strain and drive fatigue, especially when driving after sundown.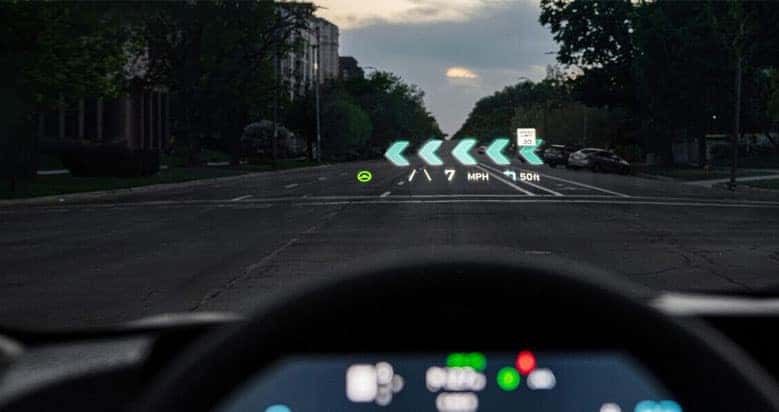 The EV6's head-up display (HUD) shows key information and guides you on your routes using augmented reality, providing additional info on the windshield to help keep your eyes focused on the road.
2022 Kia EV6 Price and Gifts
The EV6 comes in three trim levels: the base EV6, the GT-Line, and the GT. The base model starts at around $56,000. The GT-Line sees a modest increase to $60,000 while the top trim GT comes in at $80,000.
Kia is also offering some spectacular gifts if you reserve the 2022 EV6 First Edition, with the options to choose being: an Apple Watch, charging credits, of an at-home EV charger.