A Name Worth Remembering: Stinger
As a manufacturer of vehicles known for their reliability and affordability, Kia is not a name often paired with fast and sporty cars. Additionally, while Kia vehicles are stylish and appealing, they don't traditionally conjure images of racing or hugging tight curves.
Until now.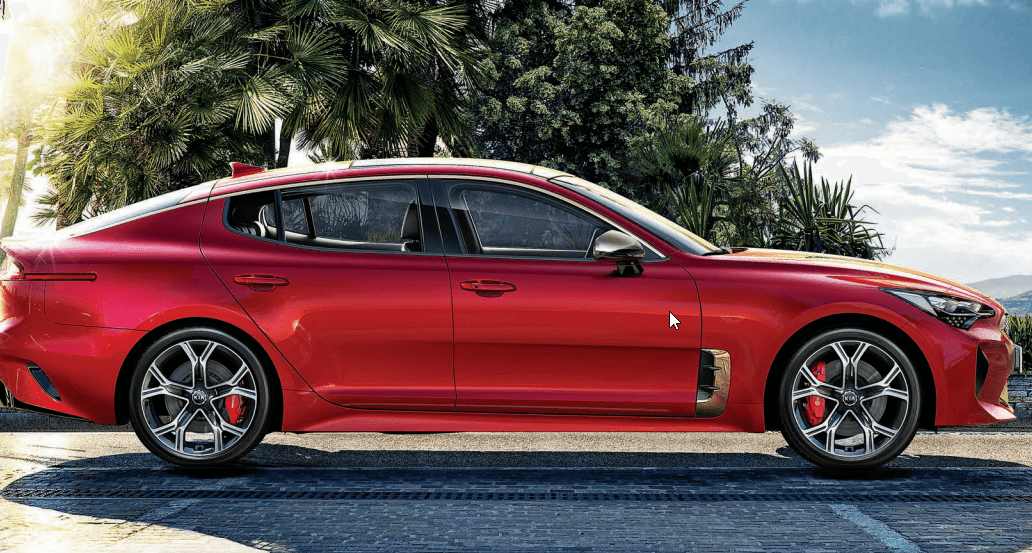 The Kia Stinger is powerful and sleek, boasting a base 255 horsepower 2.0-liter turbocharged four-cylinder that can be upgraded to a 3.3-liter twin-turbocharged V6 capable of cranking out 365 horsepower. Capable of going from a dead-stop to 60 mph in just 4.7 seconds, the Stinger has incredible get-up and go that extends all the way to a top speed of 167 mph. Combined with available all-wheel drive and an active suspension system, this muscle-bound Kia hugs every bend and turn in the road. Without a doubt, the Stinger is a vehicle built to chew up the asphalt, no matter the configuration.
In addition to its raw power, the Stinger includes a variety of creature comfort add-ons, such as Nappa leather-upholstered ventilated seats and LED mood lighting. All of this contributes to the stylish aura the Stinger manages to capture, a feat not readily accomplished in most Kia vehicles.
While many people might think of the old traditional names associated with powerful cars, such as BMW or Mercedes, Kia is demonstrating it can combine its core talents with a sexy youthful zeal that appeals to aficionados of this vehicle type. Mixing the stunning capabilities of the Stinger with its traditional business practices, Kia is offering a 10-year 10,000-mile powertrain warranty and 5/60 for the rest. It's just another example of Kia merging its base reliability with innovative design to produce a stellar result.
Much like its namesake, the Kia assaults the senses and ensures all attention remains on it. If you are interested in viewing a Stinger, or test-driving one, we invite you to visit our showroom at 17120 S Dixie Hwy in Miami. We are Sunshine Kia, and we would love to introduce you to the Stinger.
Doral Kia Dealership | 2018 Miami Kia Stinger