The Kia Telluride: 2020 MotorTrend SUV of the Year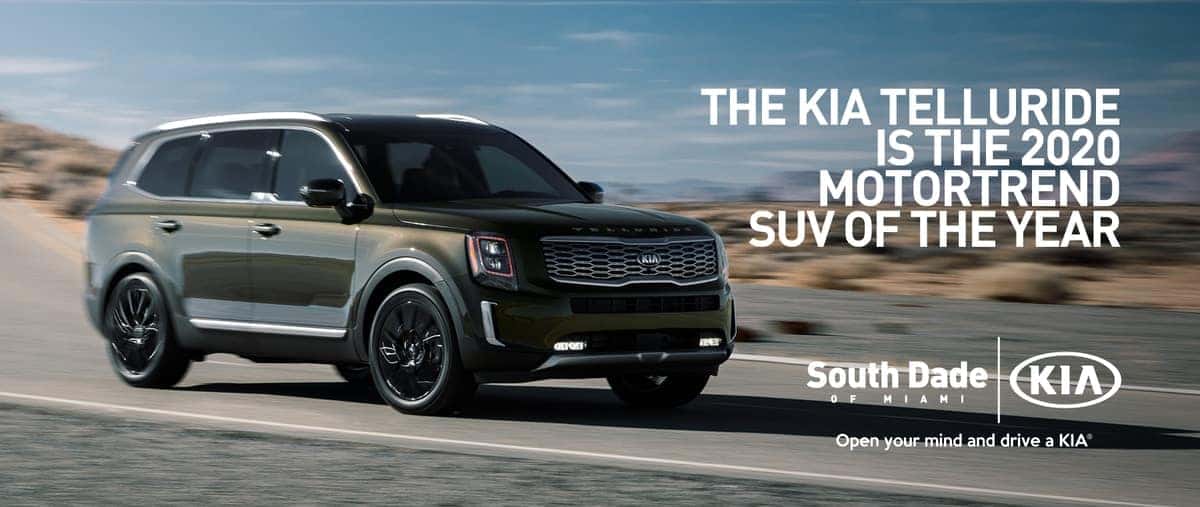 Built-in America for Americans, the Kia Telluride made history as the 2020 MotorTrend car of the year. Far from the "cheap and cheerful" stereotype that once haunted this now-iconic car brand, the Kia Telluride is taking the road by storm. This vehicle also features three-row seating and impressive safety features such as active cruise control, lane-keeping assist, and a forward collision alert system. Therefore, there is no better time to open your mind and drive a Kia.
At the base model cost of $32,785, the advancement in design places this vehicle into one of the most sophisticated models ever created. In a time where consumer behavior is influenced by aesthetics and social media buzz, the Telluride performs on all levels not just on the surface. Kia's designers and engineers have definitely delivered in the departments of style and quality.
Some notable safety features include the SX camera-based blind spot monitor which shows a high-def, wide-angle shot and even has a digital instrument panel when the turn signal is activated. This feature is ideal for such a large vehicle and is a must-have for changing lanes on the freeway. The Telluride has other impressive safety features including active cruise control, lane-keeping assist, a forward collision alert system that also recognizes pedestrians, rear cross-traffic alert, and torque vectoring by brake standard even on the base LX.
With all the notable safety features and improved design, it comes to no surprise that the Telluride has terrific value and doubles as a world-class family vehicle. You can expect 18-inch alloy wheels and a ton of equipment, such as a leather-bound steering wheel, an 8.0-inch touchscreen with Apple CarPlay and an Android compatible UVO system. Not to mention, five USB charging ports. The base price also includes the full suite of safety technologies and driver assistance aids. There is also room onboard for six to eight passengers making this the perfect family transport vehicle.
Being the largest SUV by Kia has its perks. The Telluride is unmatched in its confidence and sophistication as one of the best value vehicles on the market. With 291-horsepower and a 3.8-liter V-6 engine with 8-speed automatics, this vehicle does not sacrifice comfort. It drives so much smaller than it is, making it feel like the world's best cross over. A rotary controller in the center console allows the driver to switch between Eco, Comfort, Sport and Smart modes making for a much more driver-friendly vehicle.
If you live in an area where snowy weather is a concern, the Telluride has you covered. Snow mode, which adjusts throttle, transmission, and traction control settings suit low-friction surfaces and are a great feature for less than sunny conditions. A button in the center of the controller locks the center differential for ultimate traction in challenging conditions.
After analyzing all of the amazing features within the new Kia Telluride, it is understandable why the 2020 MotorTrend SUV of the Year award was well deserved. Visit South Dade Kia and schedule a test drive today!