Come See the All-New Kia Stinger at Sunshine Kia of Miami!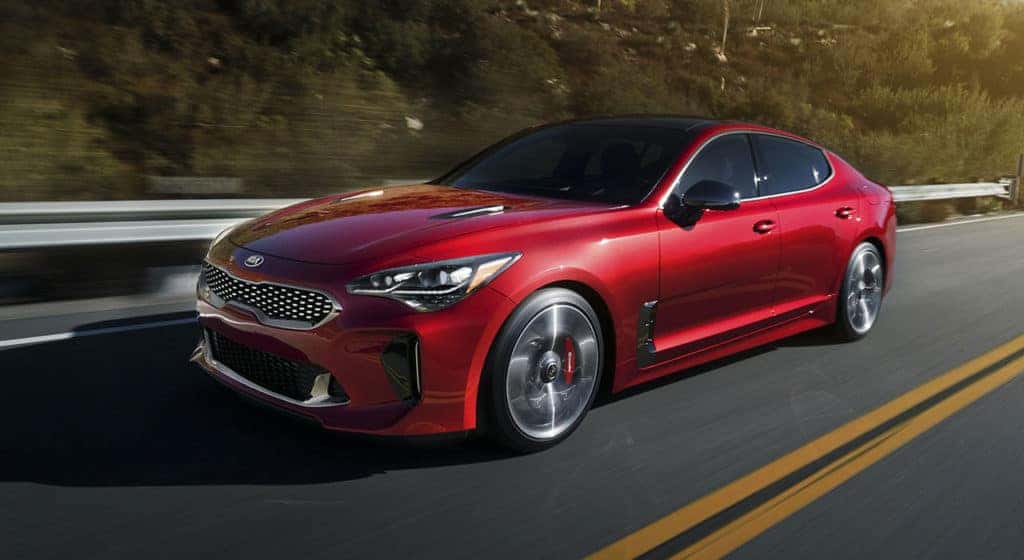 Visit the 2018 Kia Stinger at Sunshine Kia of Miami
Until December 31, 2017, you are able to visit the 2018 Kia Stinger at Sunshine Kia of Miami in our showroom. You'll be able to see the unique design and learn about the incredible power and innovative features that the all-new Stinger possesses.
The Kia Stinger is a revolutionary new sports sedan that is equipped with state-of-the-art technology and engineering. You have your choice of either the 3.3-Liter twin-turbo V6 engine or the 2.0-Liter turbocharged 4-cylinder engine, and both are optimized with Kia's next-gen 8-speed automatic transmission. Giving the Stinger seamless shifting, decisive acceleration, refined power and it's able to go from 0 to 60 mph in under 5-seconds!
And the design team paid close attention to each detail of the Stinger, giving it a new and captivating style on both the inside and the outside. Bold and powerful lines with elegant curves defines the athletic body. Sleek and smooth leather with a futuristic look and a confident aura make up the interior. No matter which angle you look at it, the Stinger is luxurious.
"From its GT concept-car origins to the years of tuning and refining on the legendary Nürburgring circuit, no detail was too small to be obsessed over."
– Orth Hedrick, VP of Product Planning, Kia Motors America
To see this beautifully crafted sports sedan, you are able to stop by the showroom at Sunshine Kia of Miami; where you are also able to ask our knowledgeable staff questions and learn more about this exciting new Kia model. It will be on display until December 31, 2017. The Stinger is estimated to be available for sale late 2017.
For directions to our dealership, you can click here. You can also contact us online or by calling 855-288-7738.