When Will the 2019 Kia Optima Go on Sale Near Me?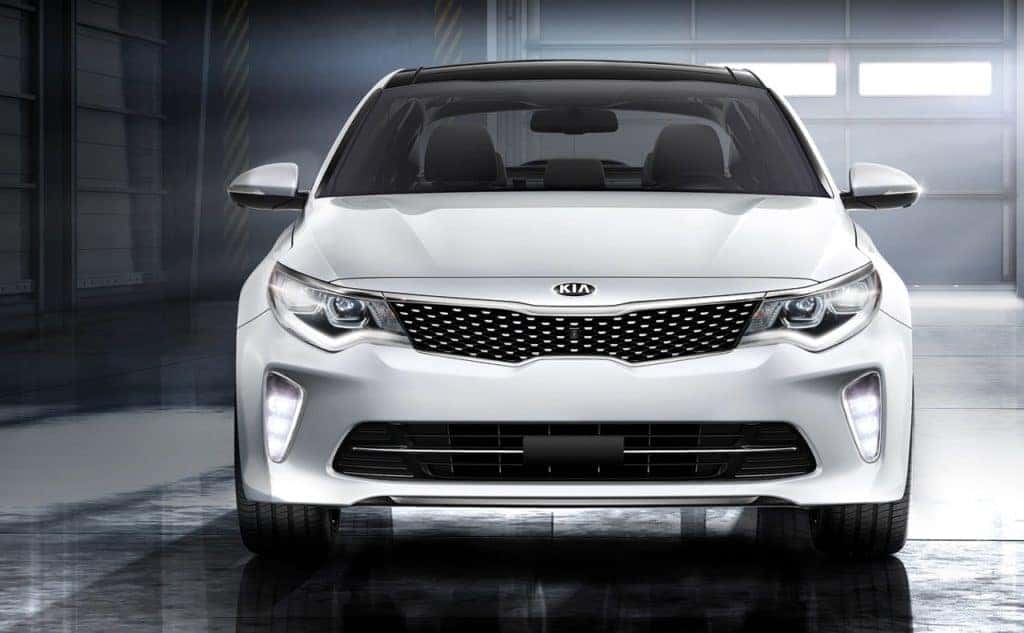 When will the 2019 Kia Optima Be Released?
The 2019 Kia Optima was unveiled at the 2018 New York International Auto Show on Wednesday, March 28th to an anxiously awaiting crowd. The exterior received a minor face-lift that includes a more aggressive front fascia that is highlighted by Kia Stinger inspired Daytime Running Headlights, a more pronounced lower intake and accent lights, and subtler fender flares for a more refined overall appearance. The interior gets upgrades to its Advanced Driver Assist Systems and UVO Telematics and Infotainment Systems. The 2019 Kia Optima will be available in four trim choices and will begin production soon with an anticipated release date of later this year. You can find out about all the new features of the 2019 Kia Optima right here.
What's New with the 2019 Kia Optima?
The 2019 Kia Optima's four trim levels will include the LX, S, EX, and SX. New exterior features of the 2019 Kia Optima LX include the Stinger-inspired Daytime Running Lights for added safety as well as 16" Alloy Wheels and a matte-gray-finish grille for a more striking exterior appearance. The 2019 Optima S trim level receives updates such as LED Headlights, a Dual Exhaust, a Gloss Black Grille, and 18" Alloy Wheels for a fresh sporty look. You can find a 178-horsepower engine and 7-Speed Dual Clutch Transmission with Adaptive Smart Shift Drive Mode under the hood of the 2019 Kia Optimal EX trim that provides a powerful and responsive driving experience. The EX trim also receives the exterior upgrades found on the lower trim levels and optional Ambient Multicolor Interior Lighting and Heated Steering Wheel. Finally, the 2019 Kia Optima SX gets loaded with standard Smart Cruise Control with Stop-and-Go functionality, Two-Tone Leather-Trimmed Seats, a Panoramic Roof, and a Premium Harmon Kardon® Audio System.
Standard Advanced Driver Assistance Systems of the 2019 Kia Optima include Forward Collision-Avoidance Assist, a Forward Collision Warning, a Driver Attention Warning, Lane Keep Assist, and a Lane Departure Warning. The 2019 Kia Optima also gets standard Apple CarPlay™ & Android Auto™ that syncs with your smartphone to keep important navigation, messaging, and even music right at your fingertips or a simple voice command away. The 2019 Kia Optima will begin production shortly at the Kia manufacturing plant in West Point, GA with an approximate release date of late 2018.
Can't Wait for the 2019 Optima? Check Out the Exciting 2018 Stinger Here