Check Out These Great Restaurants This Thanksgiving!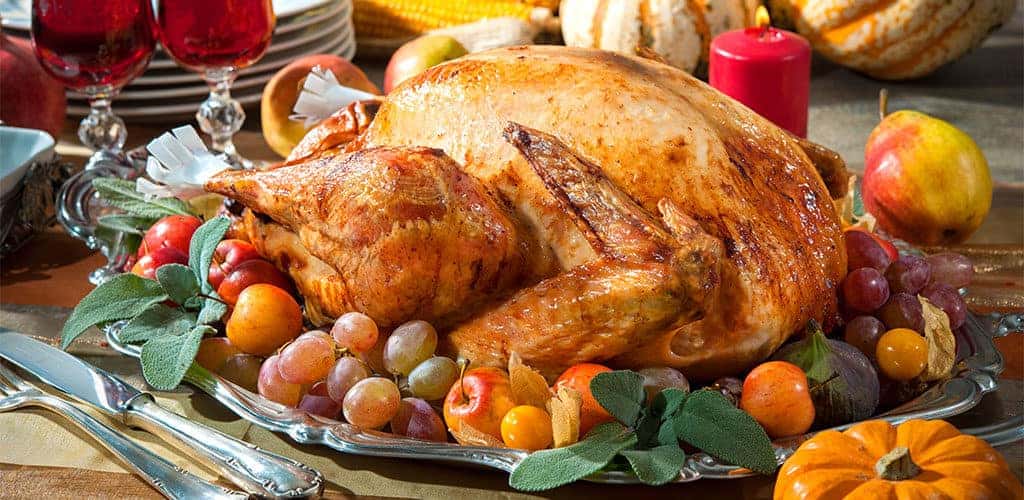 Miami Restaurants for Thanksgiving
Thanksgiving is just a couple of weeks away, and already people are buying their dinner supplies or making reservations at restaurants. Though deciding on a place to eat can be difficult, especially around the holidays. So, we came up with a few Miami restaurants for Thanksgiving this year that we think you'll enjoy.
These restaurants are all great selections with amazing food and atmosphere, each one is sure to make your Thanksgiving an enjoyable one. Plus, you won't have to stress about making the food, setting the table or washing a giant pile of dishes afterward! Here are some quality places to dine this Thanksgiving near Miami, FL:
Shula's 2 Steak & Sports
This casual sports bar and restaurant features an upscale menu and uses only the best beef and ingredients. It's a wonderful place to go for any occasion and it has a warm and friendly atmosphere that customers love. Plus, you won't miss any Thanksgiving football games with its high-quality TVs.
305-820-8047
6842 Main St
Miami Lakes, FL 33014
Pizza & Burger by Michael Mina
The place to go for a savory burger or a delicious pizza. With a fun and relaxed dining atmosphere, the whole family will enjoy coming here. You won't even miss having a traditional Thanksgiving dinner once you take a look at the menu.
877-326-7412
4441 Collins Ave
Miami Beach, FL 33140
Vagabond Kitchen and Bar
Like a blast from the past, this iconic Miami restaurant is back and is tastier than ever. Using local produce, all of the food is fresh and tastes amazing. And the contemporary menu can fit to anyone's tastes, so bring your picky eaters!
786-409-5635
7301 Biscayne Blvd
Miami, FL 33138
Devon Seafood + Steak
With fine ingredients, premium seafood and prime steaks, everyone's mouths will be watering by the time you take a seat. And you'll feel completely comfortable in the classic dining environment as the friendly staff take your orders.
305-275-0226
11715 Sherry Lane
Miami, FL 33183
Tony Roma's
For a casual dining experience that will still blow your taste buds away, Tony Roma's offers a wide variety of foods. So, everyone will have something that they will enjoy. And this Thanksgiving there will be a traditional turkey dinner spread that customers can enjoy.
305-994-7511
3300 NW 87th Ave
Miami, FL 33160
So, don't hesitate! Call one of these fantastic establishments today and reserve a table for Thanksgiving!
We at Sunshine Kia of Miami hope that everyone has a relaxing and delicious Thanksgiving!